Machine Sazi Arak Co. (MSA) was founded in 1967 in an area of ​​134 hectares in Arak city in order to support the basic industries and meet the industrial needs of the country and was established as the first heavy industry in the country in 1971. It has been designed to cover a wide range of industrial activities from melting to delivery of the final product with self-sufficiency in meeting its needs while training skilled manpower. This huge industrial complex under the ownership of Teachers Reserve Fund Institute is the first and largest industrial complex in the country. MSA with more than half a century of brilliant history in the field of industrial development and infrastructure and with scientific capabilities, about 2,000 experts, experienced specialists, advanced equipment and modern facilities in form of five different manufacturing groups, four subsidiary companies and two support groups and an university of applied science and technology has the ability to carry out large national and international projects and produces 77 different types of products in the following business areas:
Mineral and Steel Industries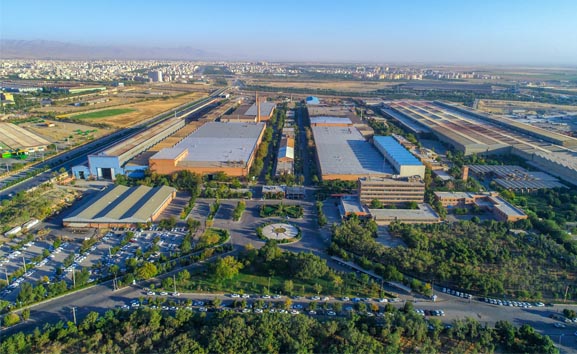 The company's main activities and products are:
General contracting and EPC projects, engineering, procurement, construction and commissioning of various storage and spherical tanks, mobile and fixed pressure vessels, distillation towers, heat exchangers, air coolers, indirect heat exchangers, gas stations, mobile oil treating units, valves and wellhead equipment, drilling rigs, various process pumps for the oil and gas industry, cranes and hydro-mechanical equipment for dams, water tubes, fire tube and cycles combination steam boilers, bridges and heavy steel structures, steel and cement factory equipment, all types of alloy steels, pressure flanges, industrial rings, , axle and railways tires, steel balls, heavy machining, industrial furnaces, machineries and plant equipment, wind power plants, incinerators and ship unloader equipment. Mining and port equipment, incinerators, reconstruction, modernization and overhaul of industries.
The manufacturing groups and subsidiaries of MSA are as below:
Equipment Manufacturing Group
Metallurgy Manufacturing Group
Steam Boiler Manufacturing Group
Bridges and Steel Structure Manufacturing Group
Machining and Assembly Group
Subsidiaries companies
1. MSA Engineering and construction Company
2. Paysaz Company
3. Akam Oil and Gas Company
4. West Sun Trade Company (Germany)